History of tattooing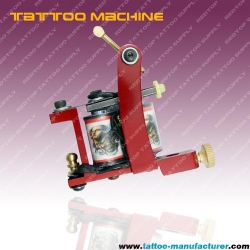 Tattooing has been a Eurasian practice at least since Neolithic times. ?tzi the Iceman, dating from the fourth to fifth millennium BC, was found in the ?tz valley in the Alps and had some 57 carbon tattoos consisting of simple dots and lines on his lower spine, behind his left knee, and on his right ankle. These tattoos were thought to be a form of healing because of their placement which resembles acupuncture. Other mummies bearing tattoos and dating from the end of the second millennium BC have been discovered, such as the Mummy of Amunet from ancient Egypt and the mummies at Pazyryk on the Ukok Plateau.

Pre-Christian Germanic, Celtic and other central and northern European tribes were often heavily tattooed, according to surviving accounts. The Picts were famously tattooed (or scarified) with elaborate, war-inspired black or dark blue woad (or possibly copper for the blue tone) designs. Julius Caesar described these tattoos in Book V of his Gallic Wars (54 BC).

Various other cultures have had their own tattoo traditions, ranging from rubbing cuts and other wounds with ashes, to hand-pricking the skin to insert dyes.

Tattooing in the Western world today has its origins in the maritime expeditions, throu the contact with amerindian tribes and Polynesia, by sixteenth - eighteenth century explorers. Especially the Polynesian practice became popular among European sailors, from them they took the Samoan word "tatau", to describe the actual tattoo. As sailors traveled abroad and returned home with tattoos inscribed on their bodies, they began to show up in mainstream European, and eventually North American, figurations.
Tattoo medical issues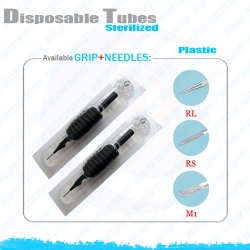 Because it requires breaking the skin barrier, tattooing may carry health risks, including infection and allergic reactions. Modern tattooists reduce such risks by following universal precautions, working with single-use items, and sterilizing their equipment after each use. Many jurisdictions require that tattooists have blood-borne pathogen training, such as is provided through the Red Cross and OSHA.

In amateur tattoos, such as those applied in prisons, however, there is an elevated risk of infection. Infections that can theoretically be transmitted by the use of unsterilized tattoo equipment or contaminated ink include surface infections of the skin, herpes simplex virus, tetanus, staph, fungal infections, some forms of hepatitis, tuberculosis, and HIV. In the United States there have been no reported cases of HIV contracted via commercially applied tattooing process.

Tattoo inks have been described as "remarkably nonreactive histologically". However, cases of allergic reactions to tattoo inks, particularly certain colours, have been medically documented. This is sometimes due to nickel in an ink pigment, which is a common metal allergy. Occasionally, when a blood vessel is punctured during the tattooing procedure a bruise/hematoma may appear.
Tattoo Machine Classification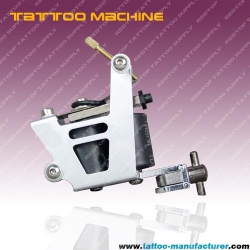 There are many types of machines. Liners and shaders are the more common machines from a technical standpoint. Mechanically, there are coil tattoo machines; also pneumatic machines, and rotary, or linear, tattoo machines.

1. Rotary tattoo machine: A rotary tattoo machine, built in 1978 by Manfred Kohrs of Germany.
2. Coil tattoo machine: Coil tattoo machines are the most commonly seen and used.
3. Liner tattoo machine: The purpose of a liner machine is to lay the ink in the skin in one single pass to create a dominant line.
4. Shader tattoo machine: The shader machine is commonly used to shade black or variants of black ink.
5. Pneumatic tattoo machine: Tattoo artist Carson Hill in the year 2000 invented the first pneumatic tattoo machine and began the patent process.

Tattoo machines are not limited to just these types. A common variant is having a "cutback", which uses stiffer front springs. This is more commonly used in liners, but is known to be used on shader machines, more typically for portrait work. Machines are usually categorized into long stroke and short stroke varieties. The longer-stroked machines are good for coloring and shading, as well as sculpting lines, while doing less damage to clients' skin. Shorter-stroke machines are commonly used for lining in a single pass style, and also in a shader setup to achieve a more subtle gradation of black such as would be found in portraits. Length, width, tension, angle, and stiffness of the spring varies the functionality of the machine. The contact gaps, as well as capacitor's and even the style of machine and its angles of deflection, can also all be variants in machine tuning. The proper tuning of the machine is essential for the type of machine being used, also for the type of tattoo the artist is doing.